Welcome to Squawk Squad – enabling every New Zealander to save our native bird-life
Aotearoa was once a land ruled by birds, without a single land mammal. Now, 25 million New Zealand native birds are killed every year by introduced pests and 77 of our remaining bird species are threatened with extinction. The general perception is that this crisis is under control yet even the kiwi bird, our national icon, is decreasing in the wild at 2% every year.
Squawk Squad's kaupapa is to connect and engage kiwis in the protection and growth of our native birds.
Their core product is a unique web-app that allows people to collectively fund sensor-connected traps in aid of sanctuary projects. The person that sponsors the trap receives a live notification every time their traps catches a pest - this provides on-going engagement and a direct measure of the positive environmental impact the person has had. This data also acts as a remote pest activity measure, meaning that conservation projects can become more deliberate as to where they are spending their time and resources. Squawk Squad have already installed three trapping sanctuaries across NZ and a fourth is currently being funded near Wellington.
Check out their Ark in the Park launch: https://www.youtube.com/watch?v=PSQF6JKs4qY
Education and innovation
Off the back of their unique trapping idea, Squawk Squad wondered how best to engage even more New Zealander's to become kaitiaki for our native birdlife. Traditional forms of advertising/marketing felt inauthentic and so instead they launched a wildly successful digital environmental education platform. The idea being that if they could inspire 1000's of young New Zealanders to care for our endangered birdlife, think of the amplification effect that this will have when they start to influence their peers, whanau and community.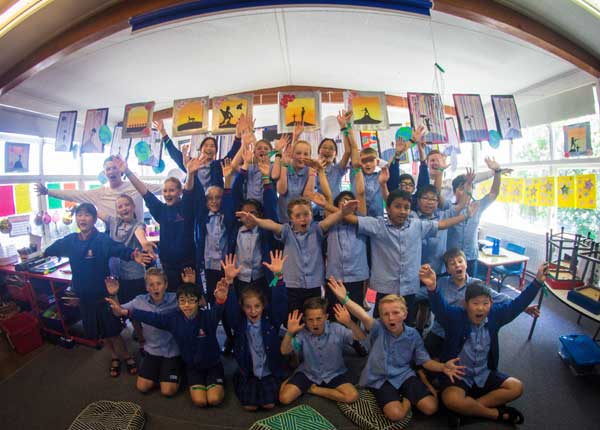 So, for the 2nd year running (in September 2018) and with the assistance of major environmental organisations (DOC, Forest & Bird etc), they provided their free Conservation Week Education Package. Through the innovative use of social media, rapid growth marketing and rigorous teacher-tested usability, this package had over 46,000 school students sign up to it. Like never before, they are popularising environmental education in NZ by providing teachers with resources that are easy-to-use, engaging and factually correct.
Check out their 2017 Highlights Video here: https://www.youtube.com/watch?v=OcHsrIuwLoY
What does the future hold??
Squawk Squad has big plans to engage and educate the entire nation in saving Aotearoa's native birds. Through rapidly growing their network of sensor-connected trapping systems they will continue to catalyse Aotearoa towards our audacious goal of Predator Free 2050. The digital educational outreach will become bigger and more sustained year round. They are also looking at a way to create NZ's first overall bird biodiversity indicator… but they won't tell us the full details about that for now..!
If you want to get involved, you can purchase a Squawk Squad trap share via this link – it would make for a meaningful Christmas present! https://squawksquad.co.nz/projects/4