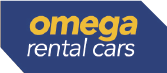 From $20
Telephone / Freephone
+64 4 472 8465 or 0800 66 77 22
Address
77 Hutt Road, Pipitea, Wellington, New Zealand
Operating Hours
0800hrs - 1700hrs, Mon - Sun.
COVID-19 TRAFFIC LIGHT SETTINGS UNDER ORANGE, OPERATING HOURS MAY VARY
Discover the best of NZ's capital city with a Wellington car rental from Omega. You can find us in the city centre near the Wellington Central Train Station, directly opposite the Inter-Islander Cook Strait Ferry Terminal.
We offer a free shuttle service daily between 9 am and 4 pm for all our Omega Wellington car hire customers from the ferry terminal. Just give us a call on +64 4 472 8465 the day before your Wellington rental car collection date, and we'll drive over in a shuttle to collect you. We'll bring you to the Omega depot where your rental car will be ready and waiting.
We keep our rental cars fleet well maintained, with all vehicles passing a 40+ point safety check before you drive off the lot. Omega's vehicles are unbranded and include 24hr AA Roadservice and unlimited kilometres, so you can enjoy peace of mind and focus on the adventure ahead of you.
Wellington Car Hire Locations
We're easy to find, with our city-centre location just 10 minutes from the Wellington Central Train Station at 77 Hutt Road, Pipitea, Wellington. You can also choose to book your rental for collection at our Wellington Airport location at 5 Tauhinu Road, Miramar.
All bookings for customers arriving from the Interislander or Bluebridge ferry terminal and picking up our rental cars in Wellington come with complimentary shuttle service. To hire a car, browse our latest deals for Wellington and Wellington Airport online today or call +64 4 388 4337 to book.
Hiring a Car in Wellington
Our Wellington office address is 77 Hutt Road, Pipitea, and we're open seven days a week from 8.00 am to 5 pm. Our convenient central location means you can hire a car and be on the road exploring local attractions within minutes of arriving in town.
We offer a free shuttle service for ferry arrivals between the hours of 9 am and 4 pm. If you're arriving on the ferry or a cruise ship, give us a call on +64 4 472 8465 the day before your arrival to organise your shuttle.
For cruise ship passengers, our shuttle can collect you between the hours of 9am and 4pm. On arrival please head to CentrePort Wellington, located adjacent to the SkyStadium car park entrance. Make your way to the "Portacom Office" in front of Westpac Stadium car park entrance and give us a call on 0800 66 77 22 when you arrive, and we'll bring you to your current-model car rental in Wellington. We offer a GPS rental with all Wellington car rentals, as well as comprehensive free travel guides for your journey.
Shuttle from Inter-islander and Bluebridge
Our free shuttle service is available to transport passengers and luggage to and from the ferry terminal, within our operating hours. Simply phone us on (04) 472 8465 to let us know which ferry you are on.
Omega Wellington Car Rental Depot