Saint Clair Vineyard Half Marathon - 7 May 2022
This has to be one of the most unique, social and picturesque half marathons in New Zealand. Run through stunningly beautiful Marlborough vineyards, the Saint Clair Half has become popular as a girls weekend away, with many groups of participants having an hilarious time dressing up for the event. And look out for the Bayleys Friday Night Feast, a wonderful way to begin your stay in Blenheim!
The half marathon course takes you through gorgeously scenic private vineyards that you would be unable to visit otherwise, and while every half marathon event challenges participants to push themselves to their physical limits, this one has more emphasis on enjoying the occasion. Relaxed competitors can stop and savour delectable tasters along the way, including refreshing sauvignon blanc gelato and at the end celebrate with a bottle of Saint Clair's finest!
So, if you're half way fit and looking for an excuse for an absolutely fabulous weekend away with friends then you'd be mad not to get your entry in for this one. It will be a sell out and soon, so don't delay - get your entry in today.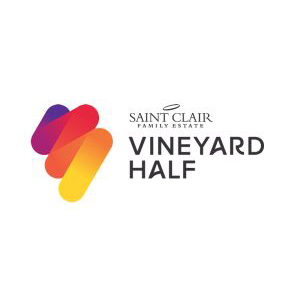 Win a Free Entry and Join our Team!
We have one free entry to give away by 1 February 2022. Enter now and you could join our team!
Our Marketing Manager - Angela, and a few friends, are already entered - but have saved one spot for a lucky customer to join the Omega crew at the start line in Blenheim.
You can fly into Blenheim or Nelson from just about anywhere in New Zealand, or take the ferry from Wellington to Picton. Omega Rental Cars services both Blenheim and Nelson Airports as well as the Picton ferry terminal so however you choose to arrive, you can easily pick up a rental car for the weekend.
Use our special Saint Clair Half promo code vine2022, to receive 10% off our internet rates.
The event starts and finishes at the Saint Clair Cellar Door & Café situated on the corner of Rapaura & Selmes Road. It is about ten minutes drive from the centre of Blenheim, or about 15 minutes if you are driving from Picton.
Running through the vines in Blenheim, wings highly recommended!
Vineyard Half Course Options
This year you have options, as the team at The Saint Clair Vineyard Half Marathon have introduced a 12 kilometre option - the V12.
So if a half marathon sounds like a bit more than you're ready for, you can opt for just 12km of entertainment on one of the most scenic running courses in New Zealand. Walk, run, 12 or 21 kms - the choice is yours. Either way you can celebrate at the Saint Clair Vineyard Kitchen at the finish, with your beautiful of beautiful Saint Clair trophy wine.