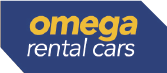 From $20
Rental Cars Wellington Airport
Telephone / Freephone
+64 4 388 4337 or 0800 66 77 22
Address
5 Tauhinu Road, Miramar, Wellington
Operating Hours
0800hrs – 1700hrs Daily (last shuttle to the airport at 4.30pm)
COVID-19 LEVEL 2 OPERATING HOURS MAY VARY
Enjoy awesome hidden bars, incredible coffee on every street corner and award-winning restaurants. The windy city of Wellington on the North Island of New Zealand is a favourite destination for foodie travellers worldwide.
Get the freedom to explore New Zealand's capital city when you collect an Omega car rental at Wellington Airport. See hot daily deals and rent a car online today - we'll have your vehicle ready and waiting to pick up when you land at the airport.
With Omega rentals in Wellington, you'll also be conveniently close to fantastic local gardens, Zealandia Ecosanctuary, movie sets, Te Papa National Museum, and more.
Join our 400,000, satisfied car rental customers. Rest assured that when you choose an Omega hire car from Wellington Airport, you'll be fully insured with the cheapest vehicle insurance waiver rates available in New Zealand.
Hiring a Car at Wellington Airport
Our Omega rental car location is at 5 Tauhinu Road, Miramar – only 2kms from the Wellington Airport. We're open seven days a week from 8.00 am to 5 pm.
Hire vehicles at our convenient location and you'll also receive a complimentary shuttle ride to and from Wellington Airport. Once you've left the baggage claim area, please phone us on 0800 66 77 22 and one of our representatives will pick you up and deliver you to your late-model vehicle. You can also pick up a free road atlas and travel guides or hire a GPS with your car rental at Wellington Airport.
Picking up Your Wellington Airport Rental Car
Collecting your rental car at Wellington Airport is easy. Our complimentary shuttle bus takes you directly from the terminal building at Wellington Airport to our depot, where your car rental will be ready and waiting.
We can arrange a complimentary shuttle service from selected hotels nearby Wellington Airport (this is subject to vehicle availability). An Omega Wellington Airport rental cars representative will collect you and bring you to our depot to pick up your rental vehicle. Please call us on phone number (04) 388 4337 to book our pick-up service before the day of your car rental collection.
Rent a car with us and enjoy a pick-up and drop off service from these selected hotels:
Airport Motor Lodge
Airport Motel
Brentwood Hotel and
747 Motel

After Hours Collection
Please contact us at least one day before you arrive to arrange your car rental collection at Wellington Airport. Please phone us on (04) 388 4337 and leave your arrival details with us, and we will email you a contract to sign. Upon exiting the car park, you will need to pay a parking fee of up to $36.

Dropping Off Your Rental Car
Returning vehicles to Omega Rental Cars at Wellington Airport is just as easy as the collection process. Drop your vehicle at our rental car location, and we'll shuttle you straight over to the Wellington airport terminal for you to catch your flight home.
Please note that returning your car rental outside office hours will incur a parking fee of NZ $36. For more information on booking a car rental, please get in touch with us.
Omega Wellington Airport Depot