Things to Do in Auckland
With amazing nightlife, shopping, natural attractions and adventure activities, Auckland is a veritable hive of activity so collect your Auckland Rental car and get exploring. With the city and its surrounds a tourist goldmine, there certainly isn't any shortage of things to do. For adrenaline enthusiasts and adventurers, in particular, Auckland offers a great selection of activities which are unique, cheap, and enlivening in turn. So, take your pick from the full range of them, and whatever you don't manage to do the first time you visit, put on your list of reasons to return!
It makes sense to start with the Sky. The city of Auckland is invariably associated with its Sky Tower, standing tall over the rest of New Zealand's buildings at a whopping 220 metres. Going up the Sky Tower (and standing on its see-through-to-the-ground glass) is an experience in itself, but if you want to go even further, try the Sky Jump - basically a bungee off the Tower - or the Sky Walk, a no-handrail jaunt around it. For a similar experience, opt to climb or bungee from the Auckland Harbour Bridge, and if you've always wanted to skydive, then Auckland has a few highly professional skydiving outfits just for you.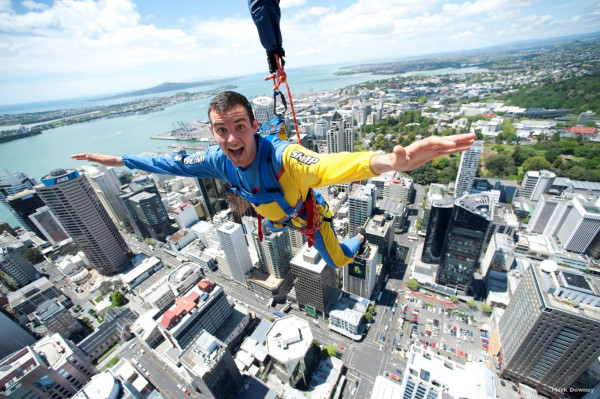 For the marine enthusiasts of the world, Auckland is a stone's throw from a bevy of beautiful beaches, and better yet, the city itself is set on a gorgeous harbour. Its proximity to everything oceanic means that Auckland is a great place to whale and dolphin watch, whether that constitutes spotting a fin or two from the city's waterfront for free, or going on one of the fully-fledged whale- and dolphin- watching safaris on offer. To extend your animal-watching pleasures, take a trip to the Auckland Zoo. Housing everything from elephants to the national Kiwi bird, Auckland Zoo boasts the largest collection of native and exotic animal life to be found in the country and makes for one of the most fun things to do in Auckland.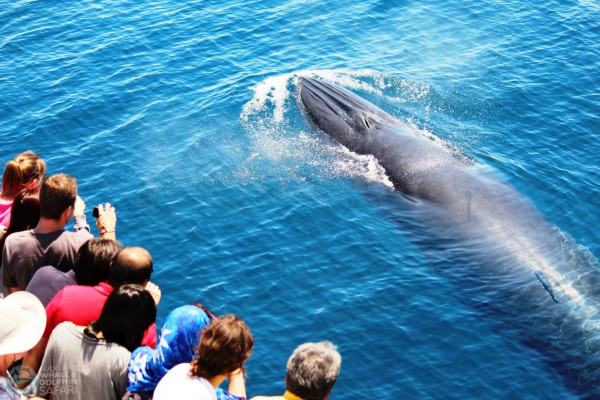 And if you just can't get enough of the sea, then kayaking, seaplaning, and jet boating are unceasingly popular Auckland experiences (it just depends on how much you want to spend!). If you happen to be a little out of Auckland on the gorgeous Piha beach, too, then you might be keen to peruse the sea vista while you abseil down the volcanic cliff face of Piha Canyon. If you want to travel to Piha, consider hiring a rental car from either or CBD or Auckland Airport rental car locations.
It's difficult to narrow down the 10 best things to do in Auckland – a sure sign that if you're looking for thrills, wildlife, and unbeatable experiences, this is the city for you.