The Great North Island Road Trip with YHA
You've most likely arrived in Auckland, otherwise known as the City of Sails. Enjoy the harbour views while you sleep off the jetlag for a few days, familiarise yourself with NZ road rules, then collect your Omega rental car to get started on your adventure. We're going to take you on a great North Island road trip, with fantastic YHA accommodation options and tours.
THE NORTHLAND LOOP
Cruise to Whangarei as your first port of call. Check out the Whangarei Falls (a waterfall practically in the middle of a township!) next to YHA Whangarei, and the Tutukaka Coast for snorkelling and diving.
Continue north to Paihia and discover the birthplace of New Zealand at Waitangi. Take a ferry to our first capital, Russell, and explore the Bay of Islands on one of many cruise options. Our favourite is The Rock Adventure Cruise.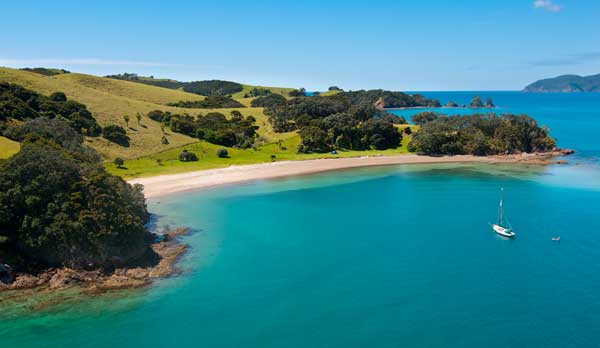 Bay of Islands - The Rock, Photo Credit: YHA
From here it's a bit of a drive to Cape Reinga at the northern-most point of the country, so catch some zzz's by staying a night at YHA Ahipara. Sand-boarding is a must here!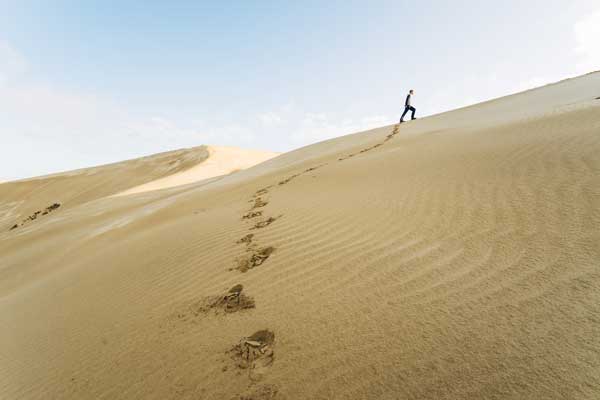 Te Paki Sand Dunes, Photo Credit: Johan Lolos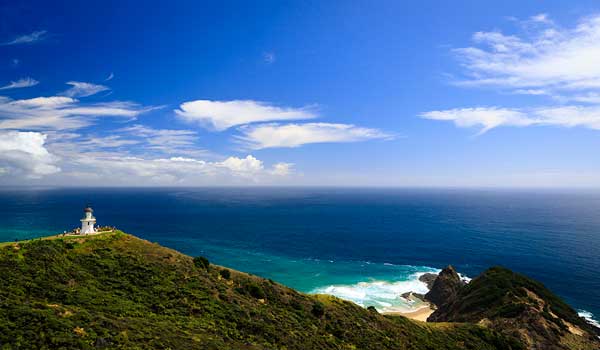 Scenic Cape Reinga, Photo Credit: YHA
Drive back via the Kauri Coast to check out some of NZ's biggest and oldest trees. Stay another night in Paihia or Whangarei before your trek back to Auckland.
THE CENTRAL NORTH
From Auckland, travel via Hobbiton to Rotorua for your fill of Maori cultural experiences, geothermal activity and beautiful lakes.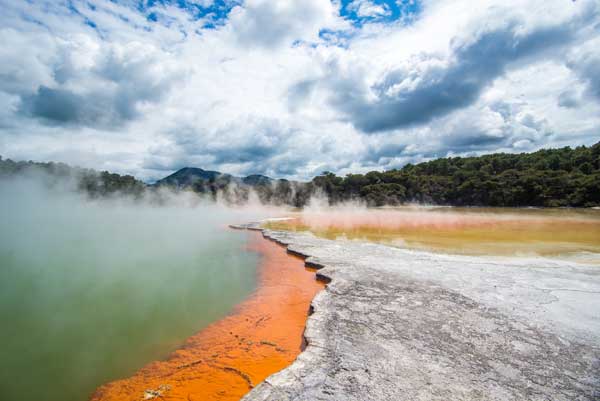 Wai o Tapu - Photo Credit: Johan Lolos
Rotorua Geothermal: Photo Credit: YHA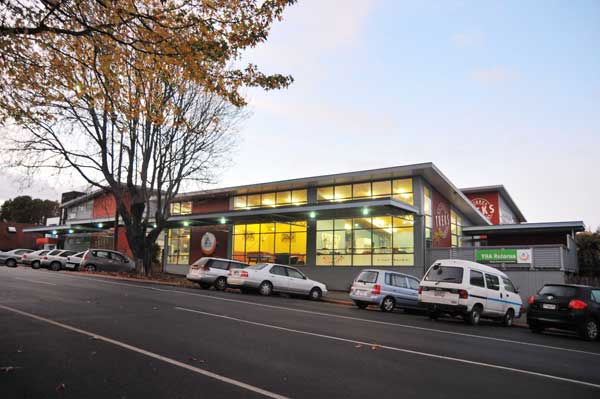 YHA Rotorua
Taupo is up next with the impressive Huka Falls (jet boating optional!). You can base yourself here at YHA Taupo, or at YHA Ohakune to do the best one-day walk in New Zealand, the Tongariro Crossing. If you're not keen on hiking, Ohakune and National Park still deserve a visit for the impressive views of Tongariro and co.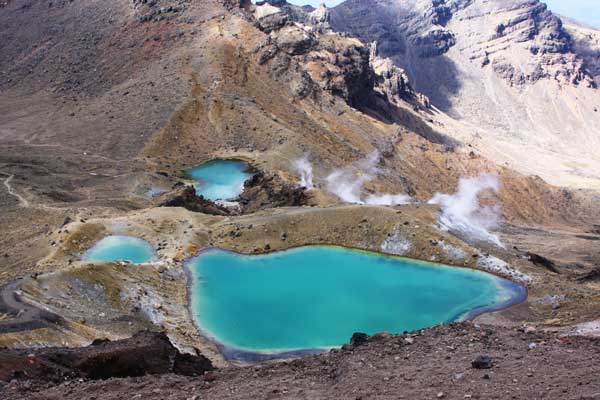 Ohakune - Photo Credit: YHA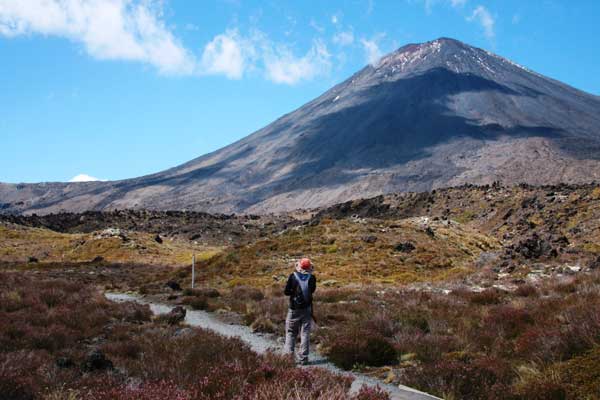 The Tongariro Crossing - Photo Credit: YHA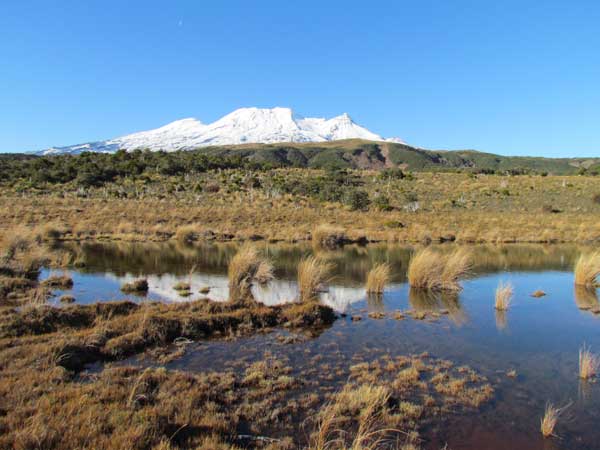 Ohakune - Photo Credit: YHA
YHA Taupo, Finlay Jacks
If you fancy a spot of paddling, embark on the Whanganui Journey and rest your head at YHA Whanganui before sojourning up the coast to New Plymouth for a look at the perfectly symmetrical Mt Taranaki. There's a great climb to be had here too if the weather is right.
Continue up the coast to Raglan to visit one of the country's best surf spots and relax on this west coast beach. A detour to Waitomo here doesn't go amiss – if you're after an adventure there's black water rafting to be done, and the glow worms are definitely a must see even if you prefer a more sedate pace.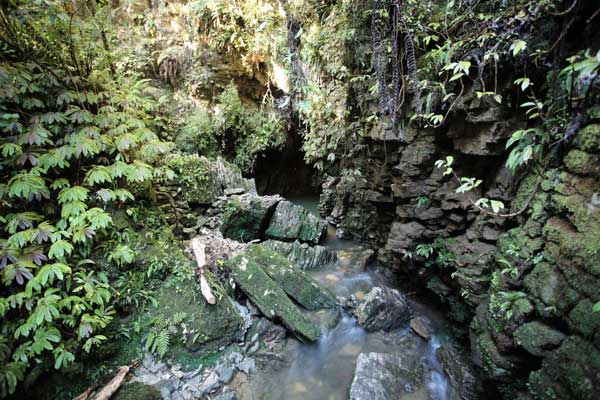 Aranui Bush Walk, near Waitomo - Photo Credit: YHA
Jump back in your trusty Omega rental car and wind back up the road to the newly refurbished YHA Auckland City.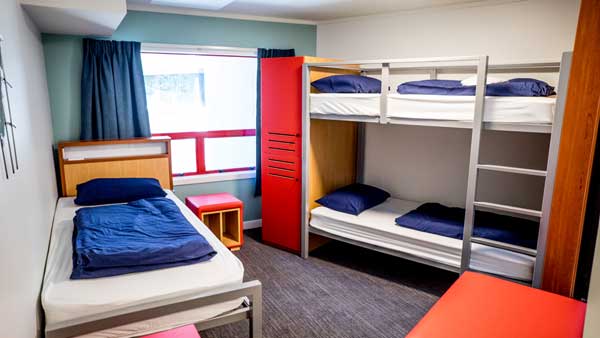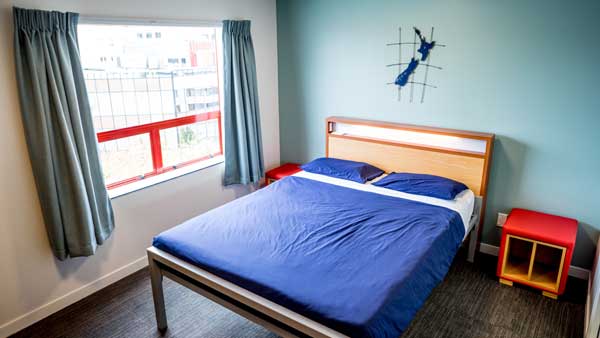 YHA Auckland City
Congratulations, you made it! Relax in town while you recover from your epic adventure, and plan your next one! Where ever you're travelling, there's a YHA nearby. Book online at yha.co.nz