Discover the International Antarctic Centre in Christchurch
Explore Antarctica, right here in Christchurch
Are you looking for an incredibly unique experience in Christchurch? The International Antarctic Centre is an educational and entertaining day out for the whole family.
Located just 15 minutes from the Christchurch city centre at 38 Orchard Road, near the Christchurch International Airport, the centre is open 7 days a week, from 9 am to 4.30 pm. They even have an onsite cafe with a menu packed with tasty treats to fuel your explorations.
What can I see and experience at the Centre?
The International Antarctic Centre offers many must-see attractions and immersive experiences that allow everyday visitors to explore, touch and fall in love with Antarctica.
In the Antarctic Centre, you'll discover a new appreciation for this unique and breathtaking continent. What do below-zero temperatures feel like during an Antarctic storm? What is it like to ride on an all-terrain vehicle over the ice? What wildlife exists there? Within just a few hours, you'll uncover the answers to all these and more to create amazing lifelong memories.
Visitors of all ages will love the International Antarctic Centre, photo credit: IAC
Design your own base camp
Scott Base, the only Antarctic research station in New Zealand, is located on volcanic headland at the southern end of Ross Island. At the International Antarctic Centre, you'll have the opportunity to design your own Scott Base camp. Enter a photo of your work of art for a chance to win a monthly prize.
Step into an indoor snow room
Journey into the Storm Dome to experience the sub-zero temperatures of an Antarctic storm. Can you handle a -8°C chilled room with a -18°C wind chill factor? How about the hourly storm blowing through, forcing you to seek shelter in a hidden ice cave?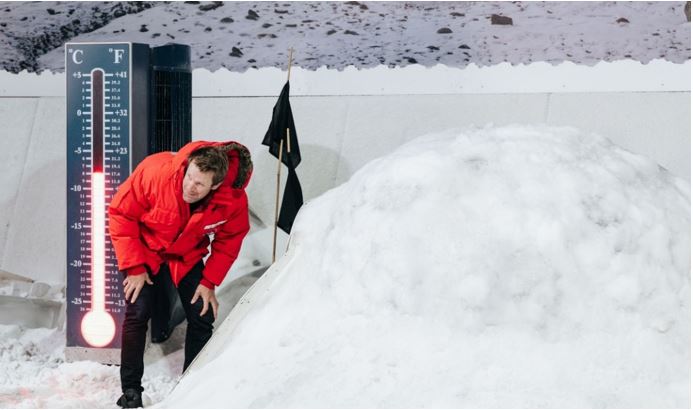 Could you handle life in Antarctica? Find our here! Photo Credit: IAC
Brave the Hagglund Ride
Experience the life of scientists in Antarctica. Strap in and buckle up for an outdoor adventure that will get the blood pumping. Drive across, through and over icy terrain in a Hagglund—an amphibious Antarctic vehicle designed to take on the slippery ice roads.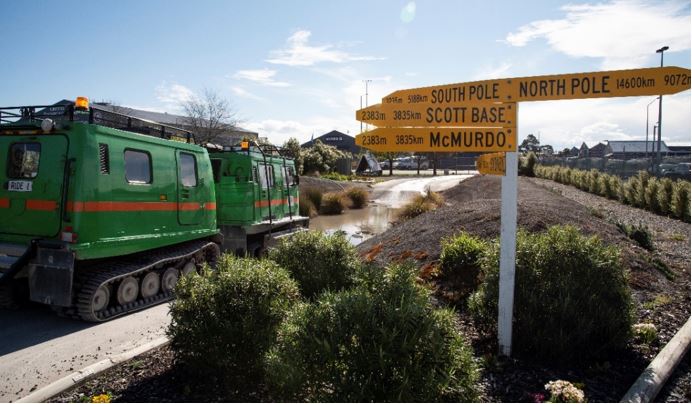 The Hagglund Ride will give you an insight into driving over Antarctica's icy terrain – Photo Credit: IAC
Visit the Kororā
New Zealand's little blue penguins are our smallest—and cutest—penguin. View these inquisitive, flightless 43cm-tall nocturnal birds in an environment that protects them from outside world dangers but still mimics their natural habitat. You can view their feeding time at 10.30am and 3pm.
Grab a VIP backstage pass to visit the penguin habitat and welfare centre, where you'll learn about penguin feeding and husbandry to level up your penguin knowledge.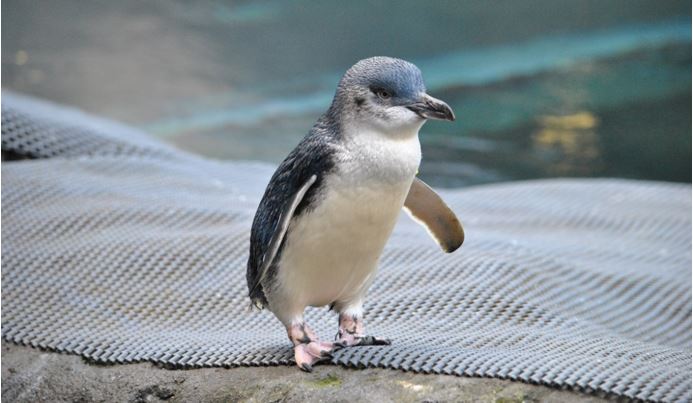 The absolute stars of the show – our smallest and cutest penguins! Photo Credit: IAC
The 4D Effect
Head inside a 4D theatre, take a seat and pop on your 3D glasses. Prepare to be wobbled in your seat, sprayed with mist and wind, and feel unseen things grab at your legs as you watch a short, entertaining film.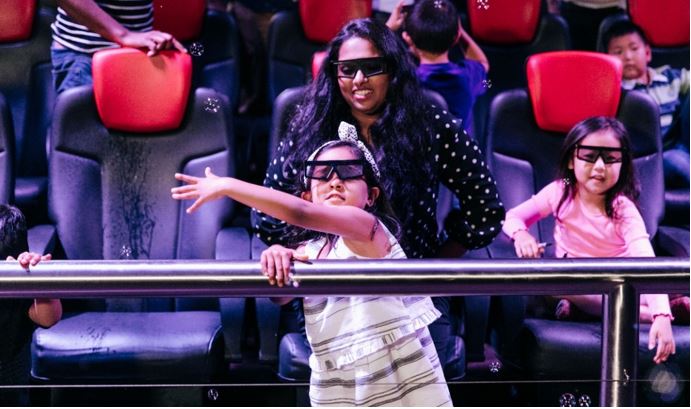 A fully interactive movie experience! Photo Credit: IAC
Experience Real Life Antarctica
Discover modern-day Antarctica and its seals, penguins, auroras, ice formations, glaciers and pressure ridges at the International Antarctic Centre! Watch a 9-minute film—The Climate Canary. In this short film, New Zealand filmmaker Vanessa Wells uncovers the wonder of Antarctica, giving viewers an insight into the work that world-leading scientists are undertaking to understand human impact on the continent and the effects of climate change.
Will you become part of a new generation of global caretakers? How will you help to save our planet?
Bringing Science to Life
Enjoy interactive science exhibits designed to inspire the next generation of explorers. Delve deeper into the roles Antarctica plays in scientific discovery. Here, you can explore a myriad of interactive activities focused on electricity, astronomy, and technology.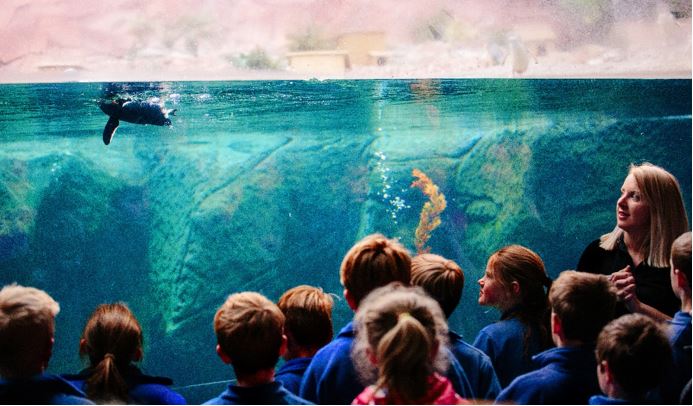 Nothing beats a real-life science experience! Photo Credit: IAC
How much does it cost?
You can buy General Admissions tickets for access to the Hägglund Tour, Husky Zone, Storm Dome, Penguin Rescue, HD Theatre and 4D Theatre.
Ticket prices for adults are $49 NZD and students, seniors and children from 5 to 15 years cost $29. A family of 2 adults and up to 3 children pay $119 and seniors and students pay $29.
The VIP Backstage Penguin Pass (includes General Admission) is $69 for adults, $39 for children and $49 for seniors and students. Purchase the Ambassador Club Membership to receive unlimited entry for a year.
Who is the Centre suitable for?
While the International Antarctic Centre welcomes people of all ages, for safety reasons, some rides aren't recommended for visitors with heart conditions, back or neck pain. Some of the experiences are not recommended for pregnant women - instead, we recommend getting up close and personal with the cute little penguins.
Book a rental car today for easy transport!
Ready to explore the amazing city of Christchurch on New Zealand's South Island? Book with Omega Christchurch Airport, we're just a five-minute drive from the Antarctic Centre - we can't wait to see you!
Is your family ready for the best experience of a lifetime? Book to visit the International Antarctic Centre and read more information at https://www.iceberg.co.nz/ or take a sneak peak of the International Antarctic Centre here on YouTube.