17 Day Road Trip of the Lower South Island - Erin's Story!
Omega Rental Cars Christchurch customer Erin Norgate has just completed a post-Covid 17 day trip of the lower South Island, and has kindly shared her story with us to help others put together their own South Island road trip itinerary...
If you are in New Zealand, we hope it will inspire you to explore our big backyard while there are fewer tourists in the country, our NZ tourism operators will love you for it; and if you are overseas hopefully this will fill you with ideas for the time when you can return to our shores and have the holiday of your dreams!
This story was originally published in the facebook group Travel Locally New Zealand, a great source of travel inspiration, tips and useful information from travelling kiwis!
Here's Erin's 17 day itinerary - exploring the lower South Island in an Omega Rental Car!
Day One: We began flying into Christchurch and hiring a car with Omega Rental Cars. We stayed with family for the first night just south of Christchurch.
Day Two: We headed to Dunedin, stopping along the way at Oamaru and the Moeraki Boulders, staying 3 nights in Dunedin at The Terminus. Fantastic self contained accommodation. There was also a cafe down below us, not open everyday, but timed in well with our days there. The Tart Tin. Delicious coffee and sweet treats!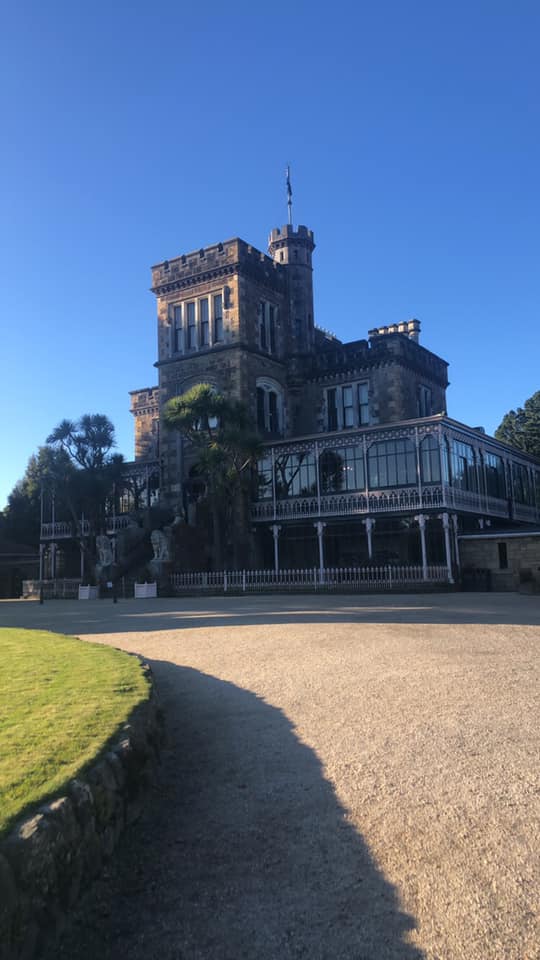 Larnach Castle
We did the drive out to the Otago Peninsular, checking out Larnach Castle on the way. We had a good mosey around the albatross centre. Unfortunately we had missed the tours for the day when we got there, but it was still awesome. We enjoyed a good walk around central Dunedin. Checking out the Train Station and the museum right by it. Managed to squeeze in a Speight's brewery tour too. That was fantastic. We had climbed Baldwin street beforehand, so we earned our beer.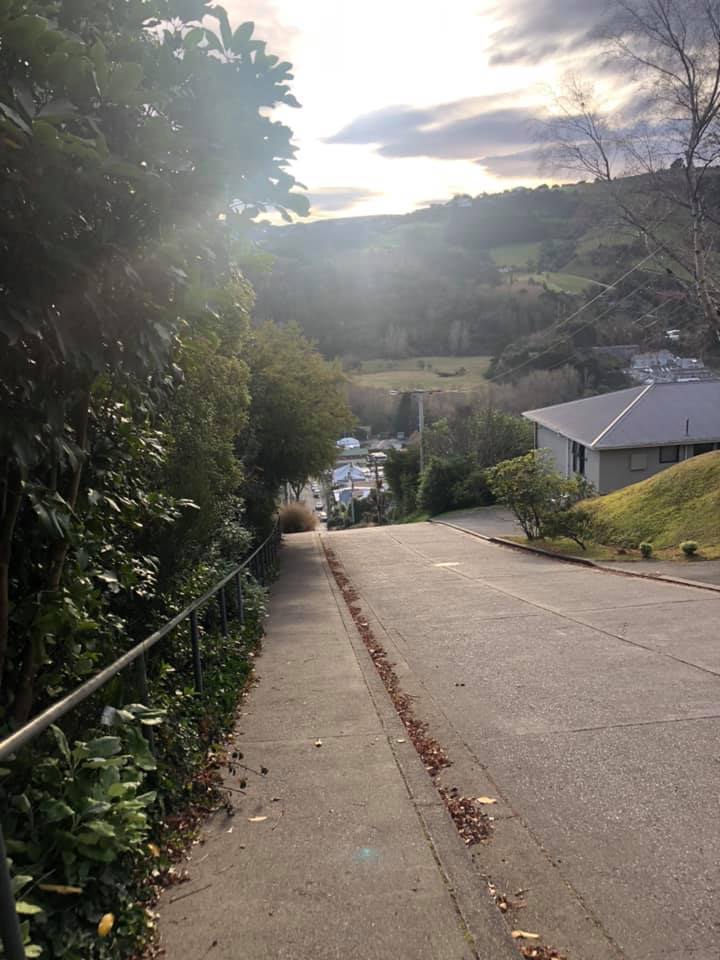 Baldwin Street, officially the world's steepest street!
Day Five: We continued down to The Catlins where we stayed at an air bnb 'Skylark Bed and Breakfast' near Owaka. This was a stunning little unit and the hosts were incredible. They even took us over their farm the next day and showed us some of the landscape and locations where some of Narnia was filmed!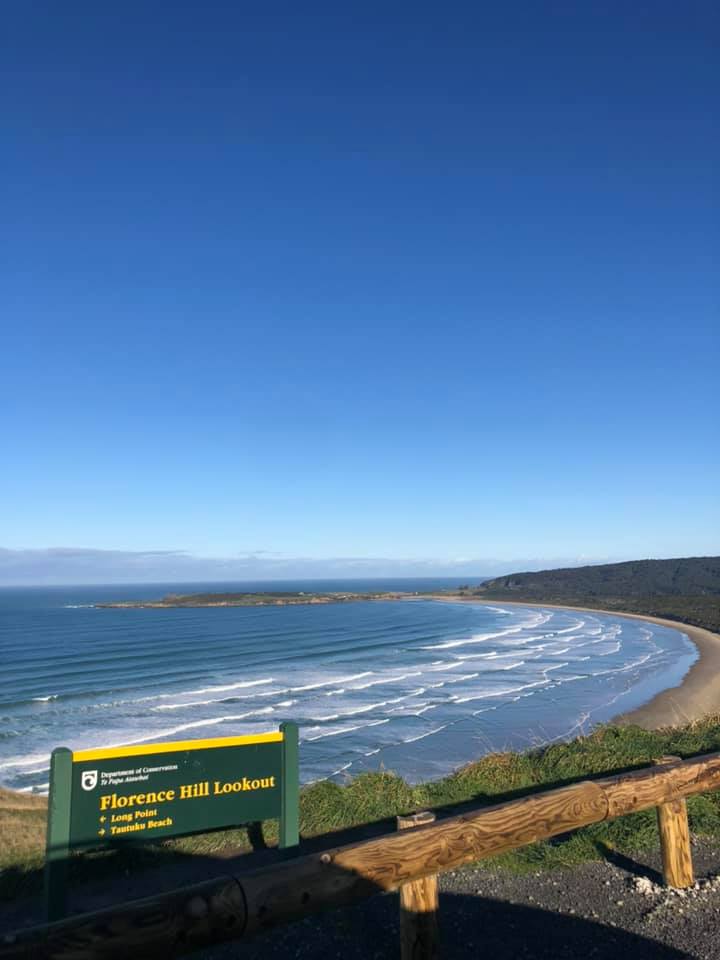 The Catlins
Day Seven: Next stop was Invercargill. We had a good scenic drive down through the Catlins. We stayed at another beautiful air bnb. This one, 'Estuary Escape' was located around the water a bit more in a nice quiet area. A phenomenal little cabin, with no detail spared. A beautiful luxurious escape!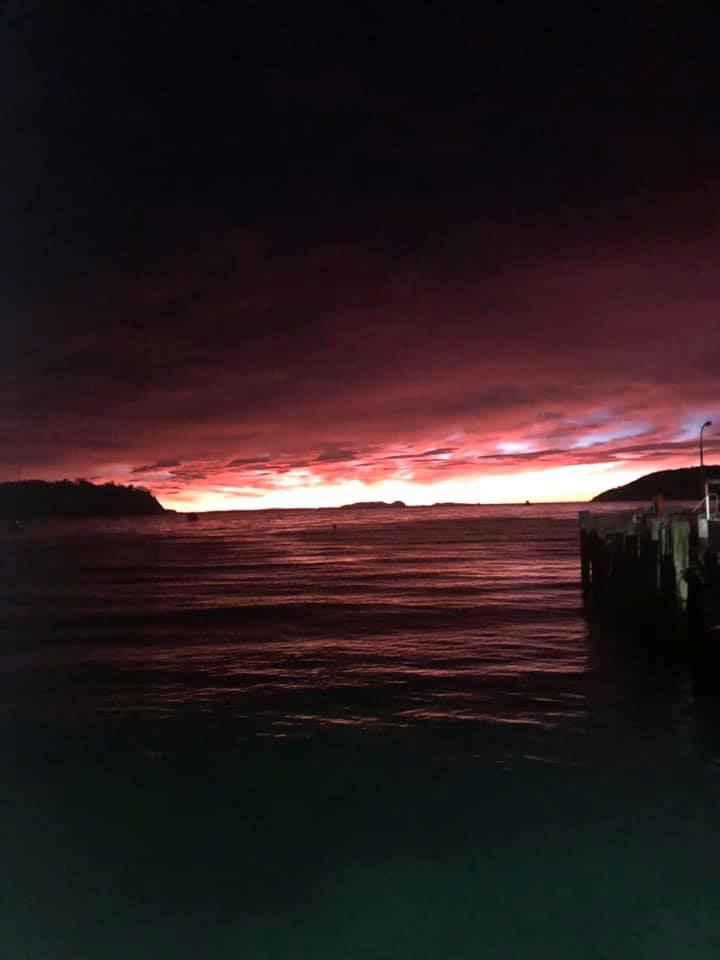 Ferry to Stewart Island
Day Eight: Next stop - Stewart Island. We took the morning ferry over. A nice smooth sailing. We stayed at the South Sea Hotel. Nice and clean and tidy. A bit dated, but pretty much what we were expecting in that part of the country! Did a couple of short walks here. Only here for the one night, so didn't get too adventurous this time! Early morning ferry back to the mainland. This was made worthwhile with a phenomenal sunrise! A much rougher sailing this time, but we have steel stomachs, so it was fun.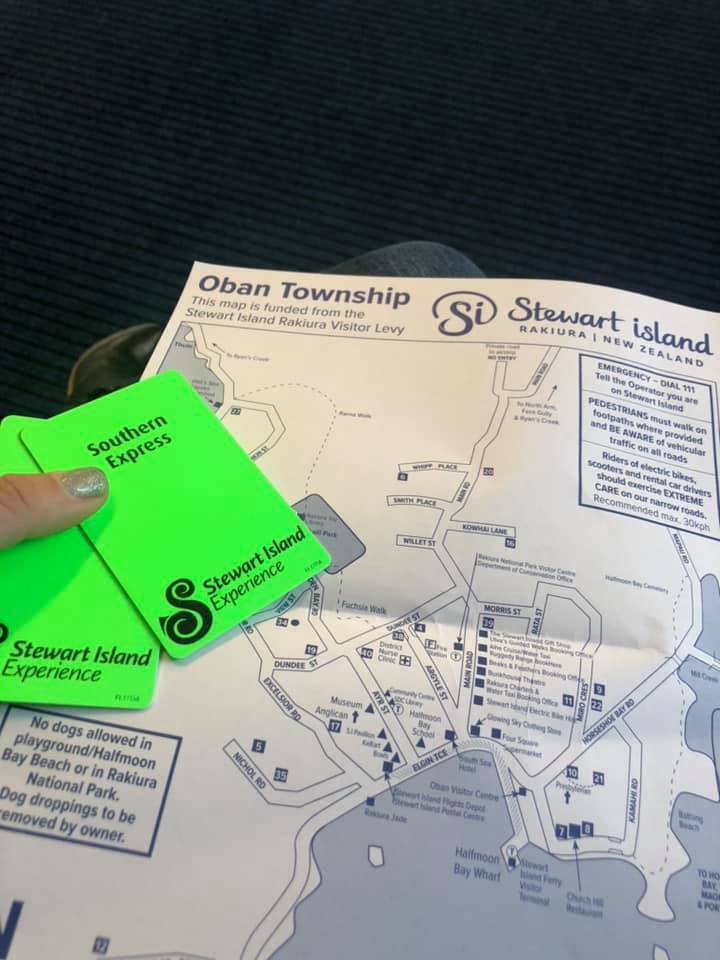 Stewart Island
Day Nine: Back on the mainland, we began the drive up to Te Anau, heading through Riverton. We stopped at the information centre/museum. The woman in here was super helpful. Pointed out so many great places to check out on our way and a lot of history! In Te Anau we stayed at Fiordland Lakeview Motel and Apartments.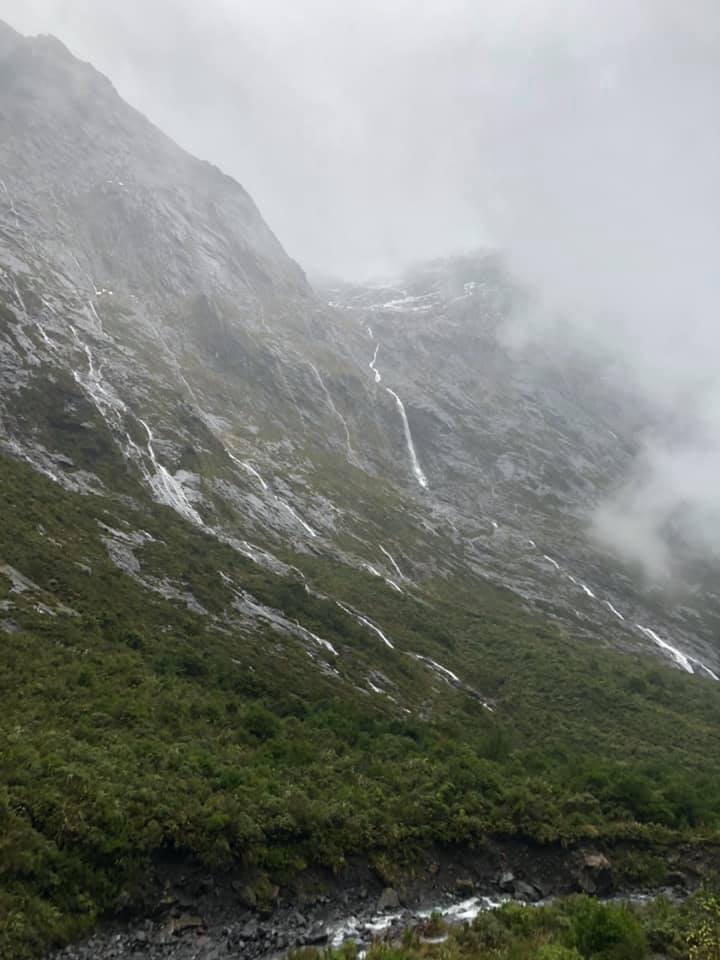 Driving to Milford Sound
Day Ten: The next day we were booked with Cruise Milford for a Milford sound cruise. We were picked up from our accommodation in a minivan. I think there was 13 of us total, so nice small group, and we got a great scenic drive out to the sounds. Our driver stopped and many points of interest for us to take photos and check things out. Even a small walk at one stop. After that, a stop for morning tea with yummy scones and tea or coffee. Once we got to the sounds we were given our lunch (we had booked a lunch with our tour) it was a really nice little packed lunch. Then on the boat there was endless tea and coffee and bikkies available. This cruise was the highlight of our trip. The staff on the cruise seem to really enjoy the small numbers at the moment too. They were fantastic, working their way around the groups of people and introducing themselves. On our way back to Te Anau we even got the pleasure of a Kea while we were stopped at the Homer Tunnel. This was a long day, but well worth it!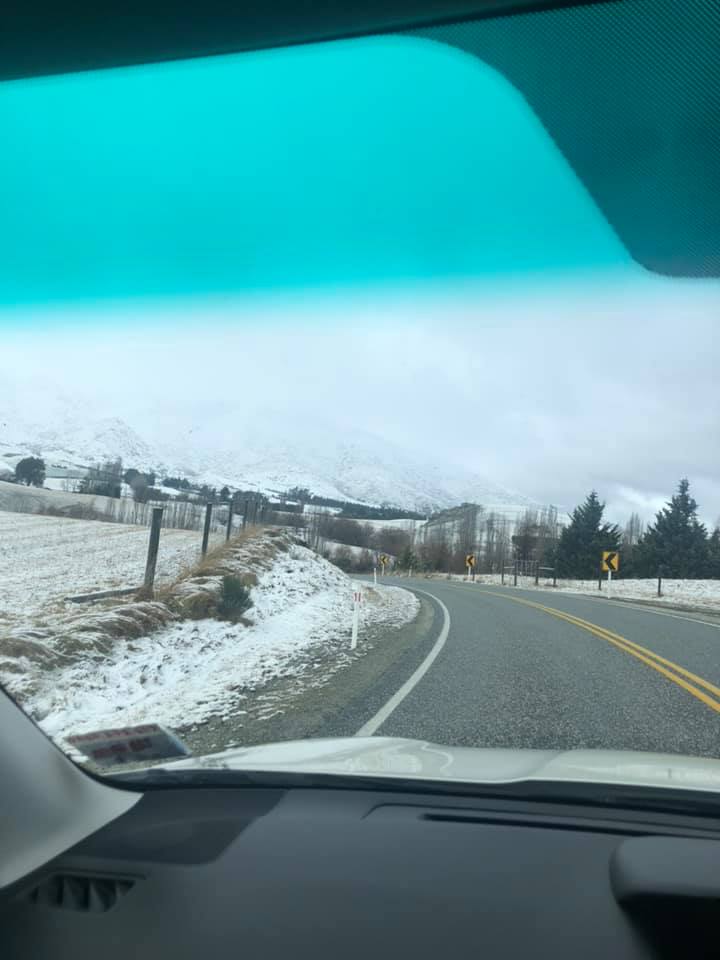 Driving to Cardrona
Day Eleven: The next day we made our way to Queenstown where we stayed at the Hilton. Location is a little out of town, but we really enjoyed it. Had to try Fergburger while we were here, and there was minimal queues!! We did the Onsen pool. Lovely relaxing experience with a stunning view. The next day we went out and hubby did a bungee at Kawarau. I wasn't up for that, but did the zip line and that was pretty good! Then we drove out to the Cardrona Hotel for lunch. It had snowed the night before, so made for a beautiful drive. The next morning we did the skyline gondola and luge. It was freezing but we enjoyed it. Personally we think the Rotorua one is better.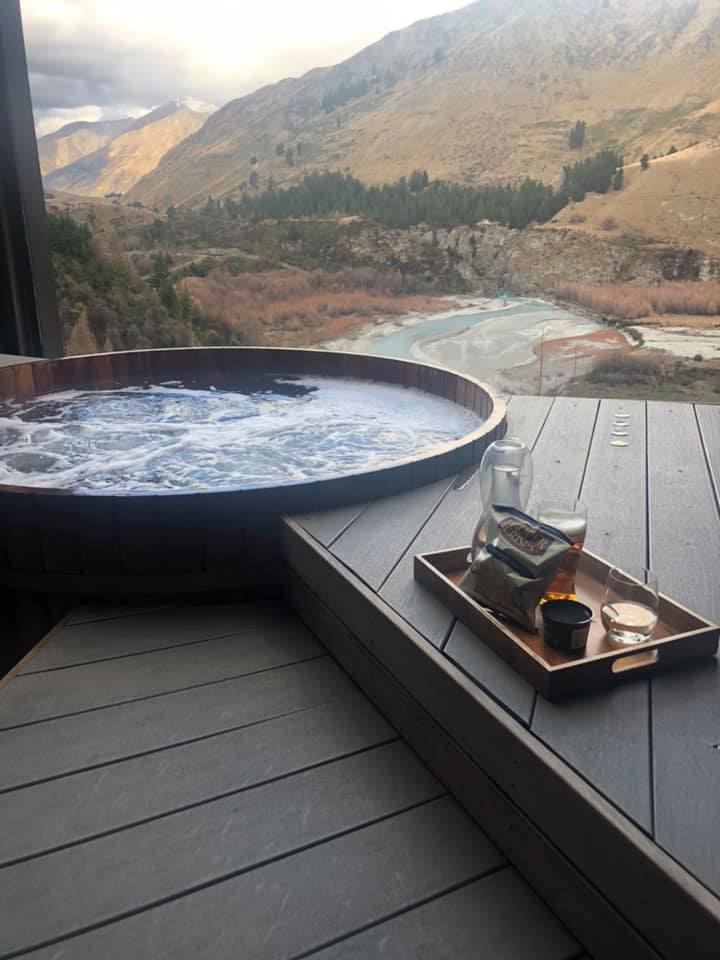 Onsen Pools, Queenstown
Day Thirteen: We then drove out to Arrowtown. I regret this not being on our list of places to stay. Next time!
We took the scenic route to Wanaka, heading through Cromwell. Quite a neat town. Our night in Wanaka, we actually stayed at an air bnb in Albert Town. A gorgeous Scandi style apartment. We loved it.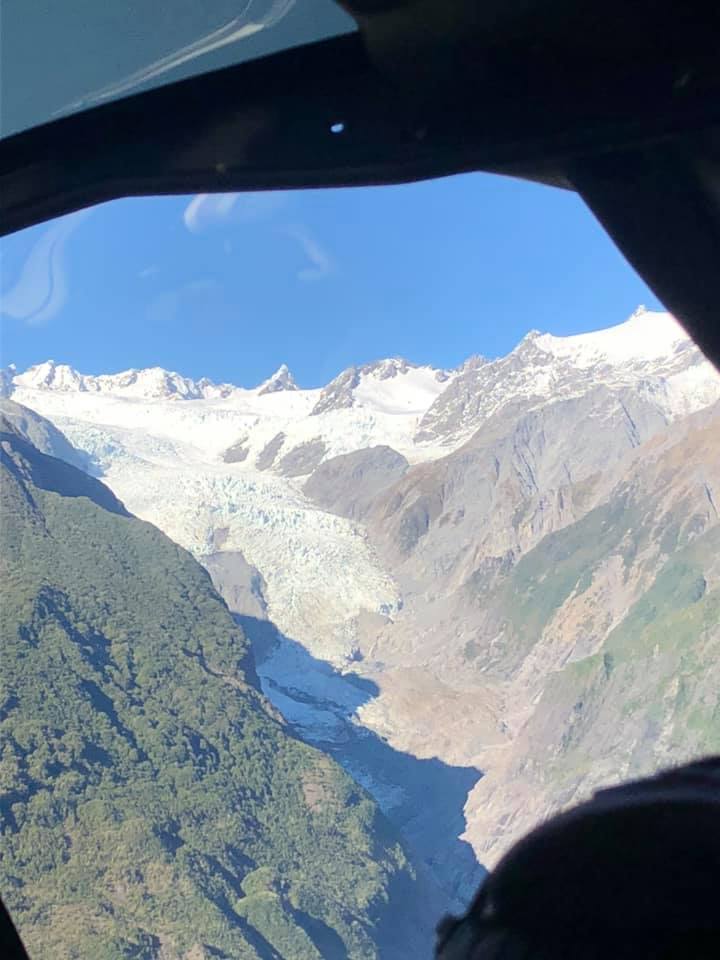 Franz Josef
Day Fourteen: The next day marked one of our longest drives yet, as we headed up to Franz Josef. Here we stayed at the Rainforest Retreat. We had taken up their deal for accommodation, a glacier helicopter flight and entrance to the wildlife centre. We upgraded our room to a deluxe treehouse with spa. This place was incredible! And Franz Josef is the neatest little village! We loved the helicopter over the glacier. A very quick trip, but well worth it. The wildlife centre was pretty cool. They have two little Rowi Kiwi ( I hadn't heard of these ones before) and you can walk into a dark room and see them running around. We learned a lot here. They also have 6 tuatara. We could spot 4 of them.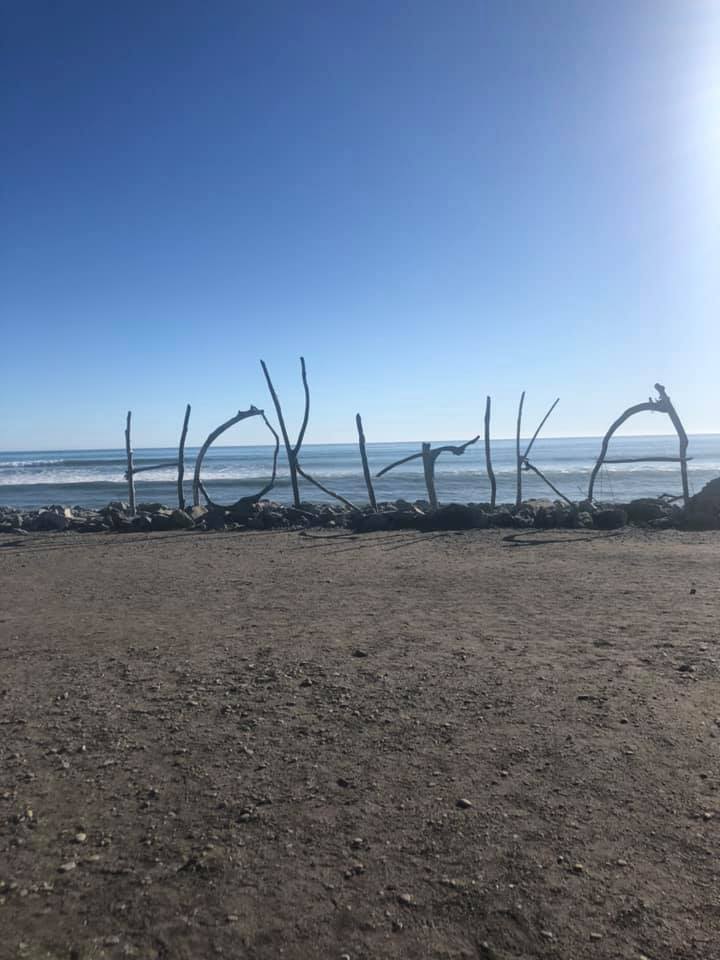 Hokitika Beach

Day Fifteen: Another lovely drive through bush from Franz Josef through to Hokitika.
In Hokitika we stayed at the Hokitika Firestation. Beautifully renovated old Firestation. They have done a wonderful job. It was so nice and warm. Only comment would be on the soundproofing. Could hear other rooms/outside noise, but not really an issue. On our afternoon we arrived in Hokitika, we had a lot of time to kill before we could check in. So we made a lunch stop in town. We went to Stumpers. Delicious food! Then we decided to head back out of town to the treetop walk. This was awesome. I am terrified of heights, but I did it. I didn't walk up the extra tower that takes you 47 metres above the forest floor, but hubby did and he said the view was well worth it. A note on the winter hours, a lot of people were turning up as we were leaving, but it was really passed their last admission time. Their last admission for winter hours is 2:15, with closing at 3pm.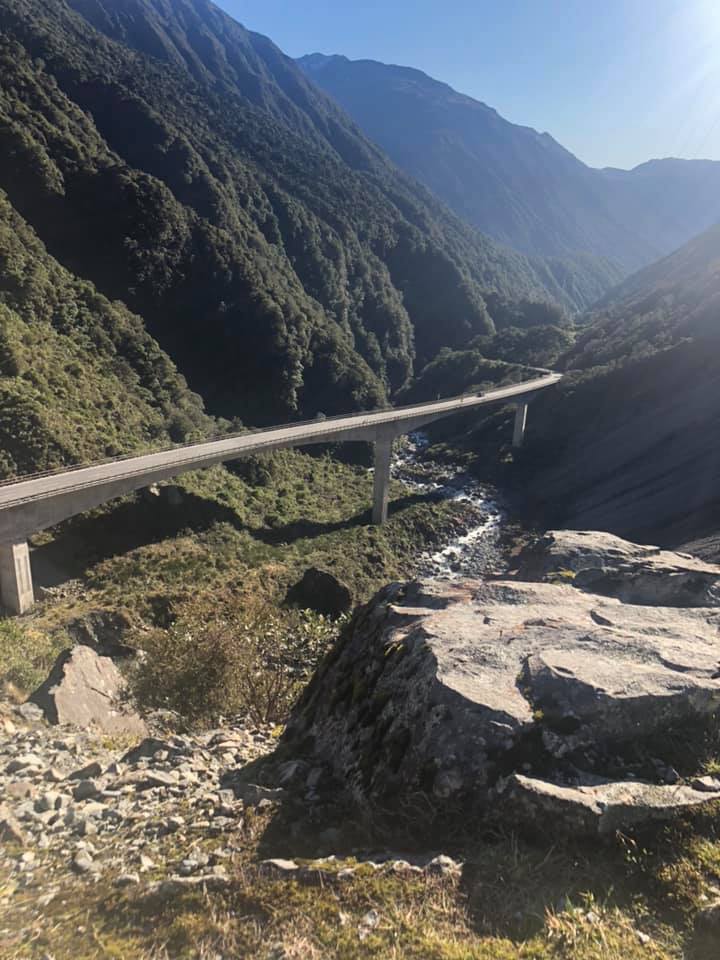 Viaduct at Arthur's Pass

Day Sixteen: Final leg of the trip saw us heading through Arthur's Pass back to Christchurch. Make sure you stop at the rest stop just after the viaduct. There are kea that hang out here. We stopped and had a play with them. They come right up to you and will nip at you (it doesn't hurt) or play with anything you hand them. Pretty special birds!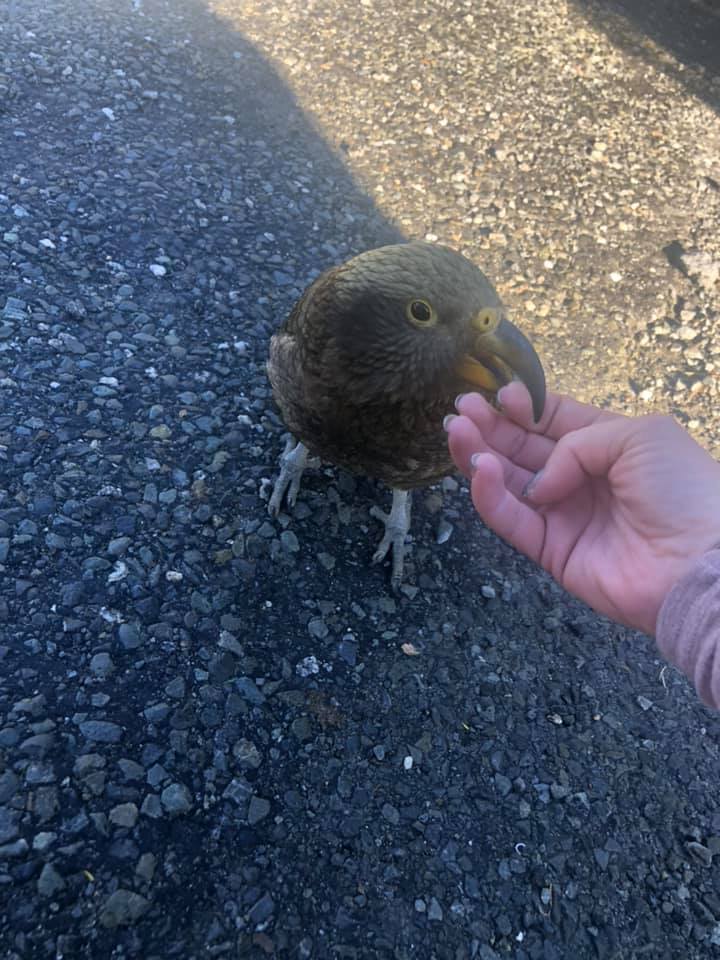 Kea at the rest stop just after Arthur's Pass Viaduct

Our final night of the trip saw us staying at the Sudima Christchurch City. We were supposed to be out at the airport, but the Ministry of Health has taken over their premises, so they transferred us into the city location instead. Obviously it's has been a difficult experience for them, as there was a bit of confusion on the situation. But we got there in the end, and we had a lovely stay. We got a welcome drink and breakfast as part of the hassle of being transferred.

It was a fantastic trip and a great chance to see our country with less people. Queenstown was still pretty busy, but I've never been there at any other time to know the difference. Franz Josef said they're actually busier than they normally are this time of year. Which is awesome for them! A lot of places we went had great discounts or deals to get people in again, which was awesome.
*a note if you are scared of heights/bridges etc like I am (I am really bad) the worst drive was through central Otago. Up the Crown Ranges, and also SH6 through to Cromwell. The worst bridges were over the Shotover river and Kawarau River. I got a little anxious following along lake Hawea and lake Wanaka. There are quite a few one lane bridges heading up SH6 through to Franz Josef and Hokitika, but they are quite low. Most people will be fine will all of this, like I said, I am bad.
If you're still with me, I hope this provides a bit of helpful information!
Thanks to Erin from the team at Omega Rental Cars, for sharing this story and photographs with us all!
Pick up your Christchurch Airport rental car from the team at Omega, or select our Queenstown City or Queenstown Aiport locations as the starting point for your lower South Island road trip! We'll have you on the road in no time!