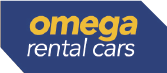 From $20
Telephone / Freephone
+64 3 442 5224 or 0800 15 48 15
Address
5/93 Beach St, Queenstown
Operating Hours
0900-1500 (Mon-Sun)
Get ready for an unforgettable holiday to the world-renowned resort paradise of Queenstown with a car hire from Omega Car Rentals. Once you've explored the vibrant town centre and are ready to explore the rest of this amazing region in the South Island, come and hire a car from our Queenstown car hire depot.
Take your time to learn more about what this historic location offers, and dive into creating some incredible memories in the adventure capital of New Zealand. Adrenalin junkies are challenged to take on epic bungee jumping experiences, wine connoisseurs are welcomed to sip on fine vino at award-winning wineries, and J. R. R. Tolkien fans are encouraged to embrace their inner Hobbit and discover Queenstown's Middle Earth magic. Absorb the stunning scenery as you head out on each day of your New Zealand road trip with a Queenstown car rental.
Car rental in Queenstown City with Omega couldn't be easier. We're located in the busy heart of town, close to multiple popular hotels in Queenstown's city centre. Book a rental car with us to get full flexibility on when and where you travel!
• Step 1: Find us – please note there is no parking capacity at Beach St. We welcome walk-in visitors from Queenstown city centre.
• Step 2: Choose a vehicle – Pop into our depot during our opening hours, 9:00 am to 3:00 pm, and speak with one of our helpful Customer Service Representatives to book your rental car. You're welcome to simply walk in to ask questions and check what's available - same-day booking enquires are welcome!
• Step 3: Pay – Paperwork and payment can be completed at Beach St, which will speed up the collection process from Hawthorne Drive. Alternatively, you may complete your rental payment at the Airport branch when you collect your car.
• Step 4: Collect your vehicle – All our Queenstown cars are located at our Airport branch at Hawthorne St depot – just 9.4km away. We can arrange free-of-charge Uber/Taxi transportation to deliver you to your car hire, directly from Omega Queenstown City to Omega Queenstown Airport. If choosing our free Uber/Taxi transport, please allow for approximately 30 minutes travel time to arrive at the Airport for the collection of your car hire.
Your car will be ready for you at our Queenstown Airport depot, open seven days a week between 8:00 am and 5:00 pm. We look forward to seeing you there!
Please note these important updates to our Queenstown depots as of March 2023:
• No vehicle pickup or dropoff at Beach St
• Location for booking and in-person staff support (Queenstown City) - 5/93 Beach St
• Location for vehicle collection and servicing (Queenstown City & Queenstown Airport): 202 Hawthorne Drive, Frankton
Enjoy affordable rates with no hidden costs, friendly service 7 days a week, free travel guides and New Zealand's cheapest insurance waiver rates for car hire. We can't wait to see you here!
Our Queenstown Car Hire Locations
Our Queenstown City rental car depot is conveniently located at 5/93 Beach Street, close to Crown Plaza Hotel just across the road from steamer wharf and surrounded by some of Queenstown's finest hotels and restaurants. We're open seven days a week from 9:00 am to 3:00 pm.
Our Omega Queenstown Airport car rental depot is open from 8:00 am to 5:00 pm and offers a free pick-up service to and from the Queenstown Airport. Once you've collected your personal belongings, contact our NZ office number 0800 15 48 15 before you leave the arrivals hall. A representative will come to meet you outside the terminal building. Should your flight arrive after business hours, we can pick you up the following morning and bring you to your car at our Queenstown Airport depot.
Omega Queenstown Town Depot