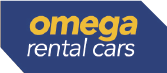 From $17
Car Rental Christchurch Airport
Telephone / Freephone
+64 3 360 2885 or 0800 11 21 21
Address
158 Orchard Rd, Mustang Park, Harewood, Christchurch, New Zealand
Operating Hours
0800hrs - 1700hrs, Last shuttle to/from the airport at 1629hrs
Explore this vibrant city on New Zealand's South Island with a convenient, cheap car rental from Christchurch Airport. Car hire gives you the freedom to explore this city's world-famous locations with your own transportation. Discover our botanic gardens, marine life, incredible shopping, and much more. See what this fantastic region has to offer with Christchurch rental cars from Omega's airport location.
Omega supplies late-model cars for you to drive in comfort around the Garden City and the South Island of New Zealand. So book now to grab cheap car hire in Christchurch, and we'll have your car ready and waiting for collection once your plane lands.
Hiring a car at Christchurch Airport
Our Christchurch Airport branch is located at 158 Orchard Rd, Mustang Park, Harewood, just a 5-minute drive from the Christchurch International Airport. We're open seven days a week from 8.00 a.m to 5.00 p.m.
Omega provides a free pick-up service to and from the Airport. Once you've grabbed your personal belongings, call us toll-free on 0800 11 21 21, and a friendly Omega representative will come to meet you outside the airport terminal building.
Picking up your Christchurch Airport Rental Car
Our Christchurch Car Rentals depot is based close to the airport terminal. Once you are ready to be collected, please call us on New Zealand phone number (03) 360 2885 or toll-free on 0800 11 21 21. And we will send a representative to collect you in our Omega Shuttle Bus. Our representative will then take you to our car hire depot, 5 minutes away, where you will complete the documentation and uplift your car.
Please note the shuttle pick up point at the Christchurch Airport: Leave the Terminal Via Exit Door 2, TURN RIGHT, then you will see the Transfer Station.
Click here to view a map showing the shuttle pick up point at Christchurch Airport.
Should your arrival be outside office hours (please allow 1hr to clear customs), as per our after-hours pick-up service policies, you must make arrangements before your arrival. In addition, you will need to pre-sign a contract and pay a parking fee of $46. Please contact us on e-mail rent-car@omegarentalcars.com to make the necessary arrangements.
From selected hotels close to the airport (and subject to vehicle availability), we can arrange for a representative from our car hire team to collect you and bring you to our depot to uplift your hire car. We provide this service free of charge, and you should organise pick-up before the day you collect your Christchurch Airport car rental. Please phone (03) 360 2885 to make arrangements.
The hotels from which we currently provide pick ups are:
North South Holiday Park
All Roydvale Avenue Motels
LyLo
Sudima Airport Hotel
Dropping off Your Rental Car
We can also arrange for you to return your hire car outside office hours, which will incur a parking fee of $46.
Check out our specials page for seasonal deals and cheap rental cars in Christchurch, NZ.
Omega Christchurch Airport Depot