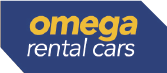 From $39
Blenheim Airport Car Rental
Telephone / Freephone
+64 3 573 5580 or 0800 18 19 18
Address
Tancred Cres, Woodbourne, Blenheim
Operating Hours
0800hrs - 1700hrs Daily
Omega Car Rentals offers competitive pricing on car rentals every day so that you can see more of New Zealand for less. We'll make sure your vehicle is ready and waiting once you arrive in town.
Whether you're looking for landmarks or the local award-winning wine scene, our reliable, modern cars will take you wherever you need to go. Discover this slice of heaven in the South Island with cheap rental cars at Blenheim Airport.
Hiring a Car at Blenheim Airport
Our Omega Blenheim Airport office is open from 8 am to 5 pm, 7 days a week. Once you've selected your rental car from our online range, place your booking and we'll contact you with your car hire pick up instructions. For any questions, give us a call on our toll-free number 0800 181 918.
Picking up your Blenheim Airport Rental Car
Bookings are essential to reserve your chosen vehicle. Once you've booked your Omega car rental at Blenheim Airport, we'll send a confirmation email with detailed pick-up instructions. Please note that all Blenheim Airport car rental bookings incur a maximum $35 pick-up or drop-off fee.
Dropping Off Your Rental Car
After booking online or on the phone, you'll receive an instant confirmation email with detailed instructions on where to return your Blenheim Airport car hire, including the address and opening hours.